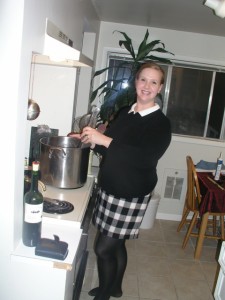 I love cooking for my boys! Nothing makes me happier than watching them gobble up something I spent time making for them. I am sure every mother in the world feels the same way!
This picture (above) was taken on my first wedding anniversary.  Chris and I were making Mead! How nice does a steamy mug of Mead sound right now?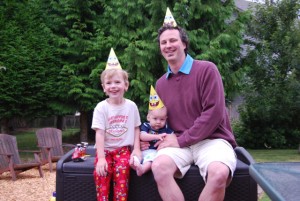 Aren't they the cutest! Looks like they are ready for cake!